Bars & Night Clubs
The nightlife is Jasper is fairly low key compared to the lively bar and club scene in Banff but there are still a few places to go if you want to get out and party. You could start the night sampling fine ales in a brew pub, or by playing a few pub games in impressive surroundings. There is even a selection of night clubs for DJs and dancing.
Featured Bar - The Jasper Brewing Co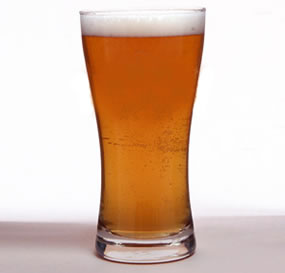 The Jasper Brewing Co is in the unique position of being the only brewery in either Jasper or Banff National Park, and as such it really is the best place in Jasper to visit for any beer aficionados. If you enjoy German style light beer, you should try the Sutter-Hill Pilsner, made with German malts and hops. For a creamy ale resembling an English bitter, the Liftline Cream Ale should hit the spot, and the High Side Hefeweizen is a great thirst quencher and perfect for the summer months. Also look out for their seasonal beer.
To help you enjoy this selection of fine ales in the pub has big screen TVs and a fireplace, plus an extensive pub-style menu with wings, burgers, and fish & chips.
624 Connaught Drive,
Jasper, Alberta
780 852 4111
For more information, visit the Jasper Brewing Co. website.
Please see below for a few more Jasper nightlife suggestions.
The nightlife in Banff is much livelier than in Jasper, so if you get the chance you should pay a visit. To help plan your trip, the best Banff night clubs and Banff bars are featured in our Banff travel guide.